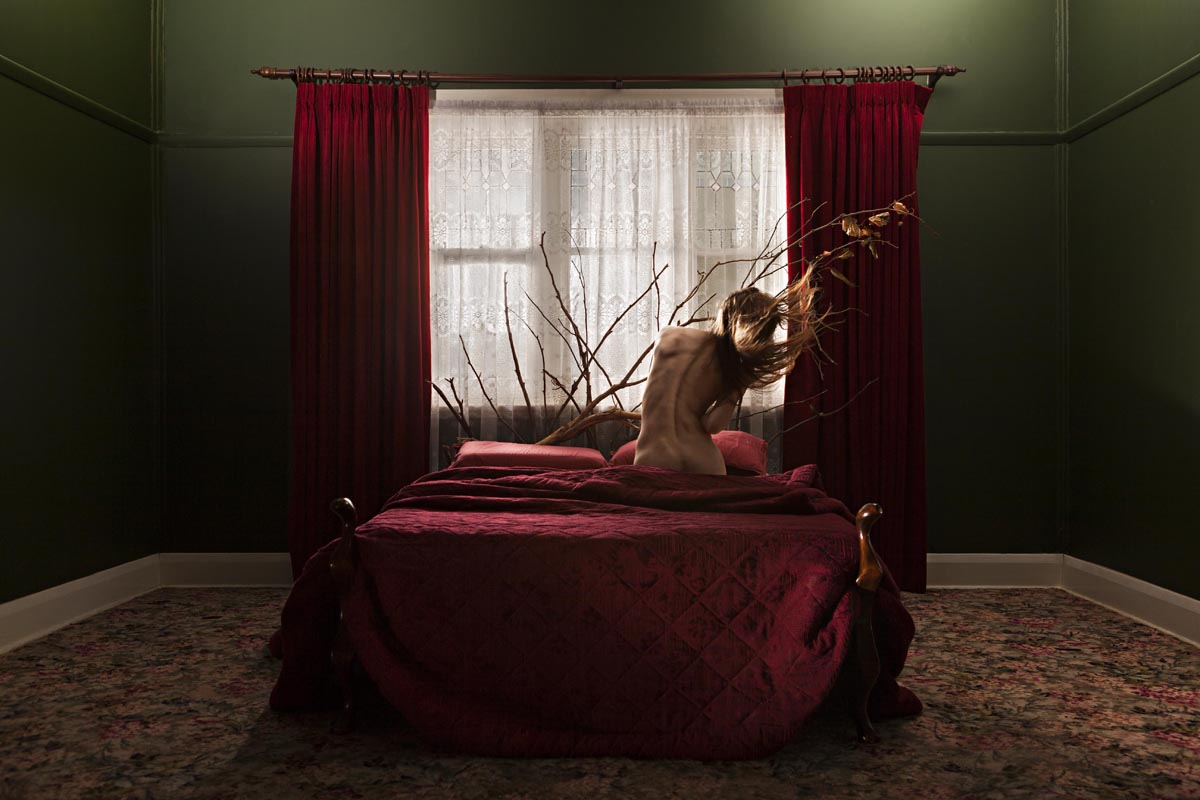 The Hunted
2014. Archival Ink on Museo Silver Rag. Edition of 10.
I am drawn to the darker side of the human condition, the battles of the mind and the vulnerabilities of the heart that go unnoticed as a result of the brave faces and bright smiles worn as armour.
This body of work seeks to create a landscape of the mind, in which I explore the height of anxiety, the depths of despair and the struggles endured in between.
Depression is a predator that has overwhelmed so many close to me with its seductive power, its ability to stalk and lay siege, and I have witnessed both the fight and the surrender to the darkness.
This series is for Huey, for Anne, and for myself, and is an attempt to create beauty from the darkness within.